Last month my cousin asked me to make him a drawing of a hedgehog with a Green Bay Packer's cheese head on it. It was by far one of the weirdest requests I've been given but I was more than happy to do it.
I knew my cousin didn't want a picture of Sonic the Hedgehog so I first drew several versions of hedgehogs. Some were more realistic while others more expressive.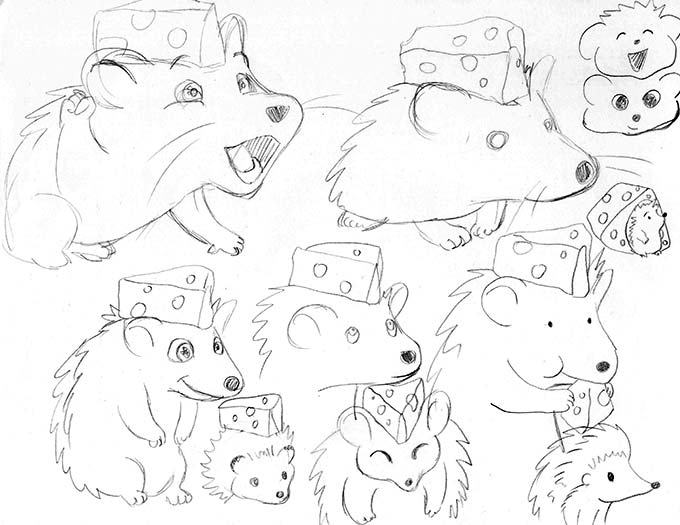 He decided to go for something in the middle but that leaned a little more to the realistic side of the spectrum. He wanted small, round pupil-less eyes and a realistic nose. But then he wanted to make the hedgehog more ball shaped to look cuter.
I redrew the hedgehog and colored it in with colored pencils. The most difficult part of the commission was making sure the hedgehog wasn't too bright. A lot of colored pencils are full of saturation and I wanted the drawing to be more muted and earthy.